Do what you do best, while we do what we do best!
Let RAN Technologies help you to concentrate on your core competencies by outsourcing your control instrumentation design and fabrication requirements.
RAN Technologies is proud of continually being recognized by the customers we serve for delivering electrical and control panel solutions that have reduced cost; improved quality, reliability, performance, productivity, and manufacturability; reduced risk; and helped them gain competitive advantage!
We Provide Technical Solutions
Our extensive engineering and manufacturing experience combined with the latest technology enables RAN Technologies to Provide customers with a complete technical solution to every problem. A staff of highly trained employees assures the highest quality products and services.
Meeting and exceeding customer specifications and schedules is the most important aspect of every RAN project. Dedication to the customer has set a pattern of finishing jobs on time and within budget has become a RAN trademark. The company's files show on-time completion records of 98% of the projects RAN Technologies has taken on from day one. You cannot get much better than that.
Hundreds of parts, relays, terminal blocks, pilot lights, selector switches, PLC equipment will be carefully assembled and wired to make sure the panel will operate as the customer has specified.
Turnkey Services
RAN Technologies offers customers turnkey services on every project it tackles, and its successful track record is one of the reasons that keeps customers coming back with new projects. RAN's Customers make up a roster of heavy-duty industrial muscle involved in engineering and clean energy, solar and wind, power generation, drilling, computers, LNG, petrochemical and polymers.
Projects handled by RAN are of different sizes and complexity. Some are big jobs requiring more than 10,000 man-hours to design, manufacture, conduct testing and staging, and ship per customer instructions. Some jobs are tiny but no less important. Our QC process guarantees 0% defect. If required, we will provide UL, CSA or ATEX certifications.
Meet Our Clients

Air Liquide

Baker Hughes Incorporated

Bechtel Corporation

BP Oil

CenterPoint Energy

Cheniere Energy, Inc.

Chevron Corporation
ConocoPhilips

Direxa Engineering

Dow Chemical Company

Dow Corning

DuPont USA

Emerson

Evonik Industries

ExxonMobil Company

Flint Hills Resources, Inc.

Fluor Corporation
Freeport LNG

GE Oil & Gas

HESS

HMHW

Jacobs Engineering Group

Kellogg Brown & Root

Koch Industries, Inc.

Linde Gas LLC

Lyondell

Marathon Oil

Motiva Enterprises, LLC

Mustang Engineering

NASA

National Oilwell Varco

Phillips 66
Rockwell Automation

Roehm

Sensia Global

Shell Chemical Co.

Siemens Energy & Automation

SLB Global Technology

Sunoco Logistics

Targa Resources

Tesla Motors

TransCanada

Trimasys Engineering

Valero Energy Corporation

WorleyParsons

Zachry Group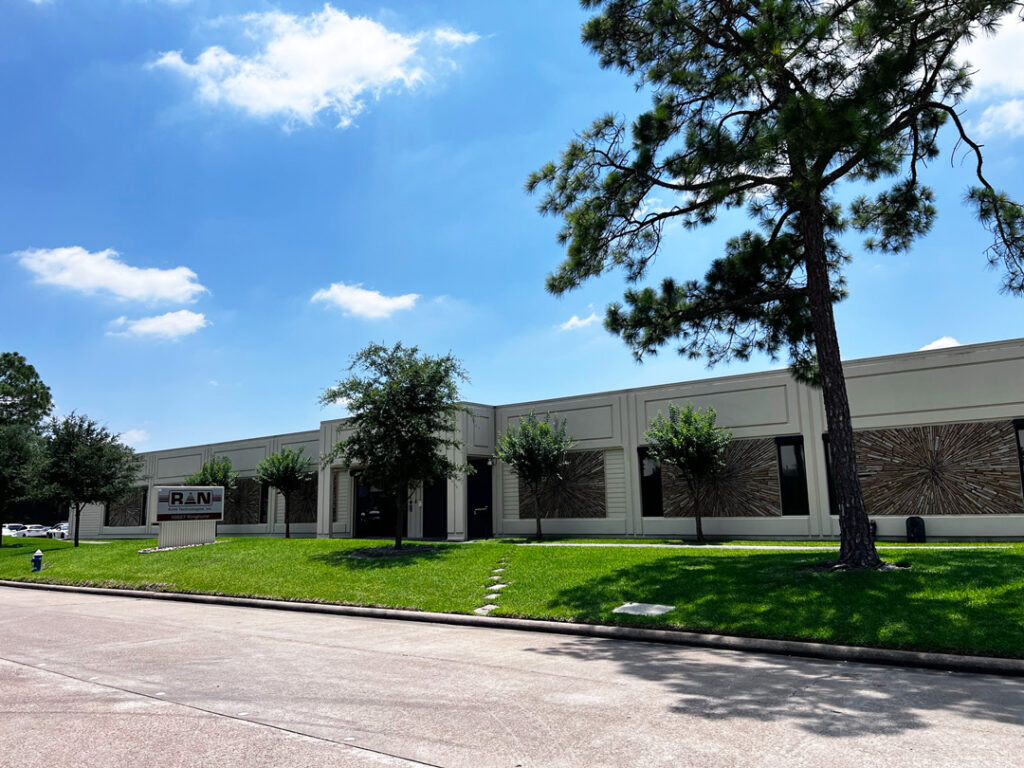 Why Work With RAN Technologies?
Large or small, simple or complex, from a small hand help assembly to large control and power distribution panels – RAN Technologies can help!
We pay close attention to every detail of a project beginning with quality control of the incoming material. Once we start to work on a project we review all the drawings to make sure they are approved for fabrication.
At the end of the project we check every item prior to customer acceptance testing in order to save them time and money. Continuous communication with the customer throughout duration of the project resolves all the questions immediately. It allows to offer alternative solutions before a problem causes cost and schedule impact.
Finally, RAN provides assistance to every customer during the Factory Acceptance Testing free of charge.